MyBat Pro's Blog
Check here for news and information on the word of tech accessories & trends.
February 10, 2022
Posted by Steven Lu on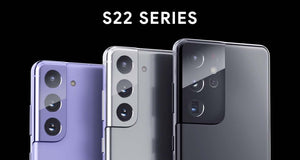 The Samsung Galaxy S22 has arrived, so it's time to outfit it with the right accessories to enhance its function and style. Find out which Samsung Galaxy S22 chargers, cases, mounts, screen protectors, and many more are the top 10 must-haves from MyBat Pro.