MyBat Pro's Blog
Check here for news and information on the word of tech accessories & trends.
December 21, 2021
Posted by Steven Lu on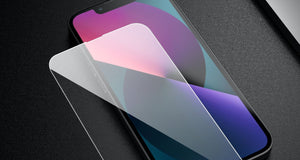 Even though your phone's screen is incredibly tough, it still is susceptible to damage. Tempered glass screen protectors provide maximum coverage and safety over other screen protectors and are enhanced with 5X more durability than regular glass. 
Get your devices fully covered today!